SWC (Stilt Walk Company) Entertainment Group creates, produces and realizes a wide variety of acts and shows since 1996. With quality selected performers SWC Entertainment Group guarantees the ultimate experience.

Product placement, animation acts customized for clubs and festivals, hospitality, corporate events, hosting and promo tours, ... All these aspects are no secrets to us. With over 20 years of experience in the international entertainment industry, Maresca and Mischa de Vries are a dream team of business managers that perfectly sense what their customers want and need.
These different types of acts are adaptable to the desires of our customers. In close consultation, the ideas of our customers will get a concrete shape. Custom made programs with sensational ingredients chosen by you or suggested by us. All adjusted to your needs and budget. In short, SWC Entertainment Group is a Full Service Group that turns every event into a spectacular party with the aim for entertainment and hospitality on its highest level!


Exclusive at SWC Entertainment Group
SWC Entertainment Group selects its performers to the highest standards. In addition to a beautiful appearance, a solid artistic skill and a substantive personality we also strive for the qualities of excellence and perfection. Our performers will have a high availability and multiple disciplines, you benefit from this to a full extent. Because of the performers their multi-employability it is perfectly possible to engage both,for example, stiltwalkers and acrobats within the same budget. You happy. Your customers happy. What more could you want? We create your imagination!
Performance Center
SWC Entertainment Group is training weekly in its own performance center with highly qualified and professional performers, this to ensure the best quality possible. From aerial acts to make-up, from presentation to sales training. With all the training we aim for a high practicality and applicability. This sets us apart and guarantees not only a high level of satisfaction among our customers, but we also have the ability to effortlessly meet any needs of our costumers at any time.
References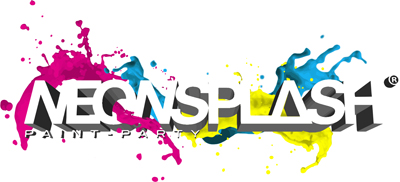 "We loved to work with SWC Entertainment Group! Together with them we toured Europe and put a smile to thousands of kids who wanted to get painted. SWC Entertainment Group was absolutely creative on bringing NEONSPLASH Paint-Party to the next entertainment level. And the best part was that the whole team always stayed cool and professional! Their artists trained a lot for our choreographs and it was always on point. Thank you guys for your work and trust."
Siamak Ghofrani, Co-Founder of NEONSPLASH Europes Largest Paint-Party